May marks the one year anniversary of Bump In The Road. To celebrate, I've put together a collection of some of the most popular posts.
Each is a story of hope, perseverance, courage, resilience and the willingness to face change. And in each story is the inspiration of using a bump in the road as a portal into a more conscious and meaningful life.
Here are the Top Eleven For 2020-2021

What happens when a breast cancer surgeon gets breast cancer, and can no longer function as a surgeon?

How does a near death experience change an interfaith spiritual counselor?

Thirty years later, is a cancer experience still relevant? (The answer is yes!)
Bernie Seigel, MD

Meet a man who went against common medical wisdom to become a founder of Mind/Body wisdom.

An intergenerational story of hope, adventure and giving back.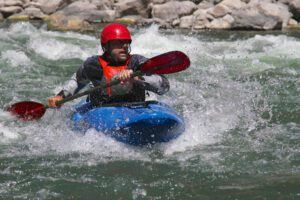 Blind from the age of 14, Erik exemplifies a #NoBarriers life of perseverance, adventure and giving back.

When one door closes, another opens.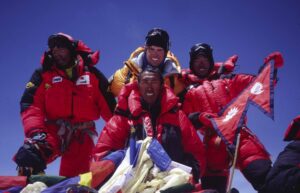 A childhood trauma propels one man to conquer mountains.

Turning adversity into sport to help others.
Art Estopinan

A story of the power of a parent's love.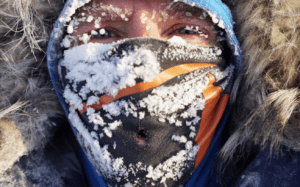 Beating all odds, Sean combines adventure, wisdom and giving back to create a meaningful life.
Coming up on "Bump" 2021
We will have a quiz shortly that will help you match your interests with the ever growing site content. And our topics continue to expand:
Business Bumps
Health Bumps
Sports Bumps
And More.
Events and Outreach On Bump In The Road
And for 2021, we will be adding Events to the Bump platform. Our events will explore the components of dealing with the change that results from a Bump In The Road: Courage, Perseverance, Resilience, Fear and more. Using a combination of film and some pretty interesting software (more on that later) we'll be using the power of story to explore our paths through life.
We're growing our YouTube Channel. And we're featuring some of our episodes on Thrive Global. Thrive Global is Ariana Huffington's on line magazine about health,wellness and thriving in this day and age.
The Background Behind Bump In The Road
Bump in the Road was a response to another bump in the road, Covid-19. Travel was closed which meant CancerRoadTrip was stalled. I'd spent two years and a great deal of money building CancerRoadTrip. Now what?
The opportunity in face of such uncertainty was to travel virtually. And so it came to be that  I've been fortunate enough to spend the year talking to inspiring people around the world. For 2021, the weekly podcast and magazine will continue. Plus we are adding Events.
These Events are much more than talking heads! I am working with a software company to create unique and meaningful virtual get togethers that explore the components of a bump in the road. Perseverance, courage, and a sense of adventure are just a few of the themes we'll be exploring.
So stay tuned, and most of all,
thank you for being a Bump In The Road Subscriber!