"What does success look like? What kind of person do you want to be?"
-Chris Bordoni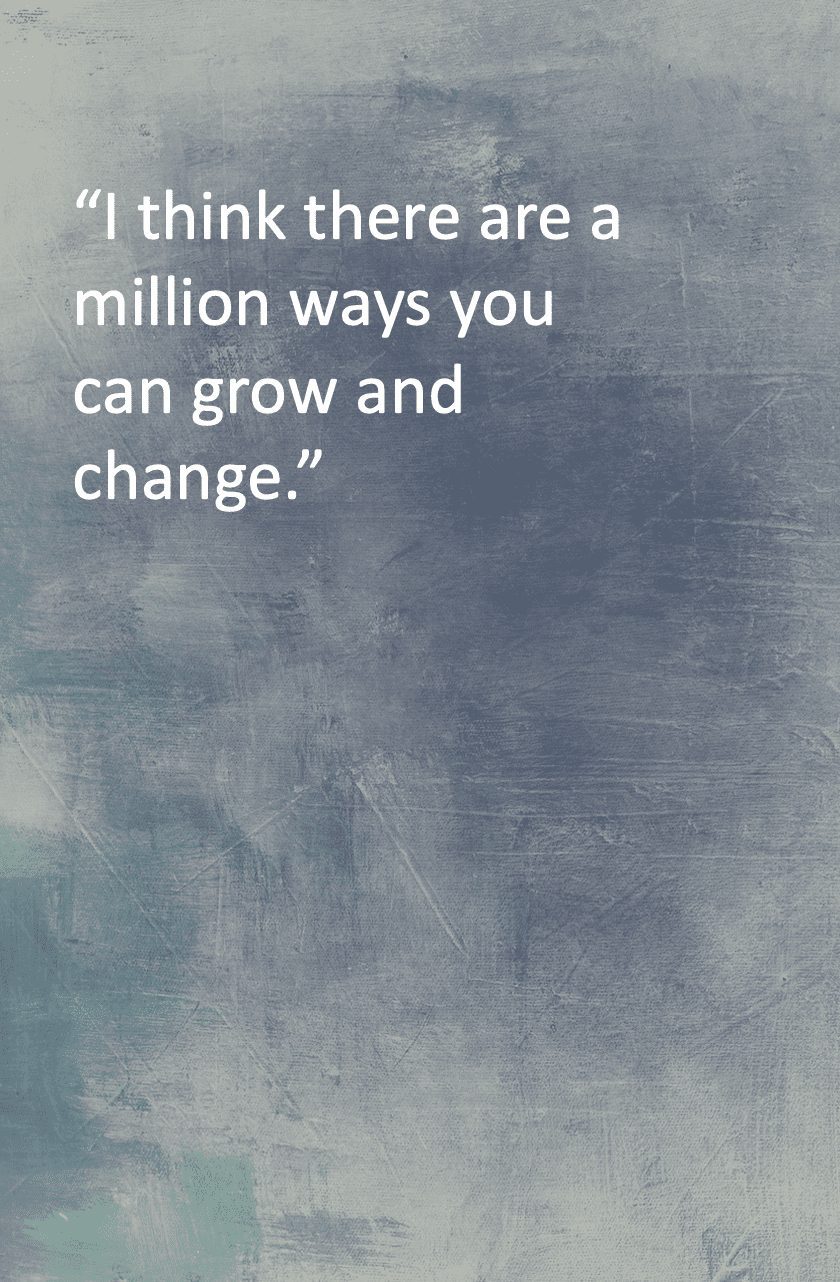 Chris Bordoni: Cultivating Resilience to Consciously Craft Your Life
Chris Bordoni is a high achieving individual. Whether it's sports, prestigious universities or corporate jobs, success has been a defining element of Chris' path.
But more than a few health oriented bumps in the road, including a stage 4 cancer diagnosis at the age of 30, derailed his high flying corporate consulting career and sent him on a quest for a new path forward. In pursuing his path, he discovered a deep empathy for people facing and cultivating change in their own lives.
"Adversity…provides the opportunity to look at strengths and weaknesses.
I had the opportunity to sit and to think about things like my values, how I wanted to live my life, what choices I was making."
Part of Chris' approach to designing a resilient life, is to foster a culture of learning.  Chris divides growth into three periods:
Lead up period: The incremental changes in everyday life, before a crisis, can form a firm foundation when crisis hits, and help cultivate transformation
Major Shock: An event of this magnitude involves simply coping and surviving.
Aftermath: With some time, the opportunity to integrate the experience and move into post traumatic growth emerges. This period is one that people chronically underinvest in.
Chris' approach to developing resilience has grown out of his own experiences, both personally and in corporate life. Discussion of failure, he has found, is often avoided.
"The biggest stigma is around failure…No one would ever sit around and ask what could we do better?"
But our failures often provide the fertile ground for our future successes.
Chris actually developed a failure resume. It's a list of events that allow for reflection and growth. It's caused him to re-examine perfectionism; the importance of relationships; and the need for community. He brings all this into his coaching and consulting practices at ChrisBordoni.com and in his podcast Reinvented.
Finding strength in adversity is never easy. And it's different for each of us. In this podcast, Chris and I talk about how reflection leading to action can create the path to the life you want.
​Bump In The Road:
Chris Bordoni
Want The Rest of the Story?
Join as a Bump II supporter.
Use the code FREEMONTH to try it out.
Resilience In The Face of Adversity
What is Resilience? On an academic level, The Harvard Business Review cites the following aspects of resilience:
Education: To move through trauma to growth, one must first get educated about what the former is: a disruption of core belief systems.
Emotional regulation: To do any learning, one must be in the right frame of mind.
Disclosure: This is the part of the process in which you talk about what has happened and is happening…Negative experiences can spur a greater appreciation for life.
Narrative development: The next step is to produce an authentic narrative about the trauma
Service: People do better in the aftermath of trauma if they find work that benefits others—helping people close to them or their broader community or victims of events similar to the ones they have endured.
But on a personal and emotional level:
"The need for reinvention is a constant part of life. But it's a lot harder than it looks."
In the second part of this podcast, Chris and I delve into the personal aspects of developing a resilient life.
Chris Bordoni on Resilience, Reflection and Change
"Adversity….provides the opportunity to look at strengths and weaknesses."
"I was fortunate to have the space to think."
"I had the opportunity to sit and to think about things like my values, how I wanted to live my life, what choices I was making."
"What does success look like? What kind of person do you want to be?"
"I wasn't the first person to ask these questions."
"There's wisdom to traditions that have been around thousands and thousands of years."
"The biggest stigma (in the corporate world) is around failure…No one would ever sit around and ask what could we do better?"
"What should a more curious version of myself do in a given moment?"
More From Bump In The Road