"When I started this I didn't really think through the impact I'd have on people."
-Tracy Stewart
The impact of flat fashion for women post mastectomy.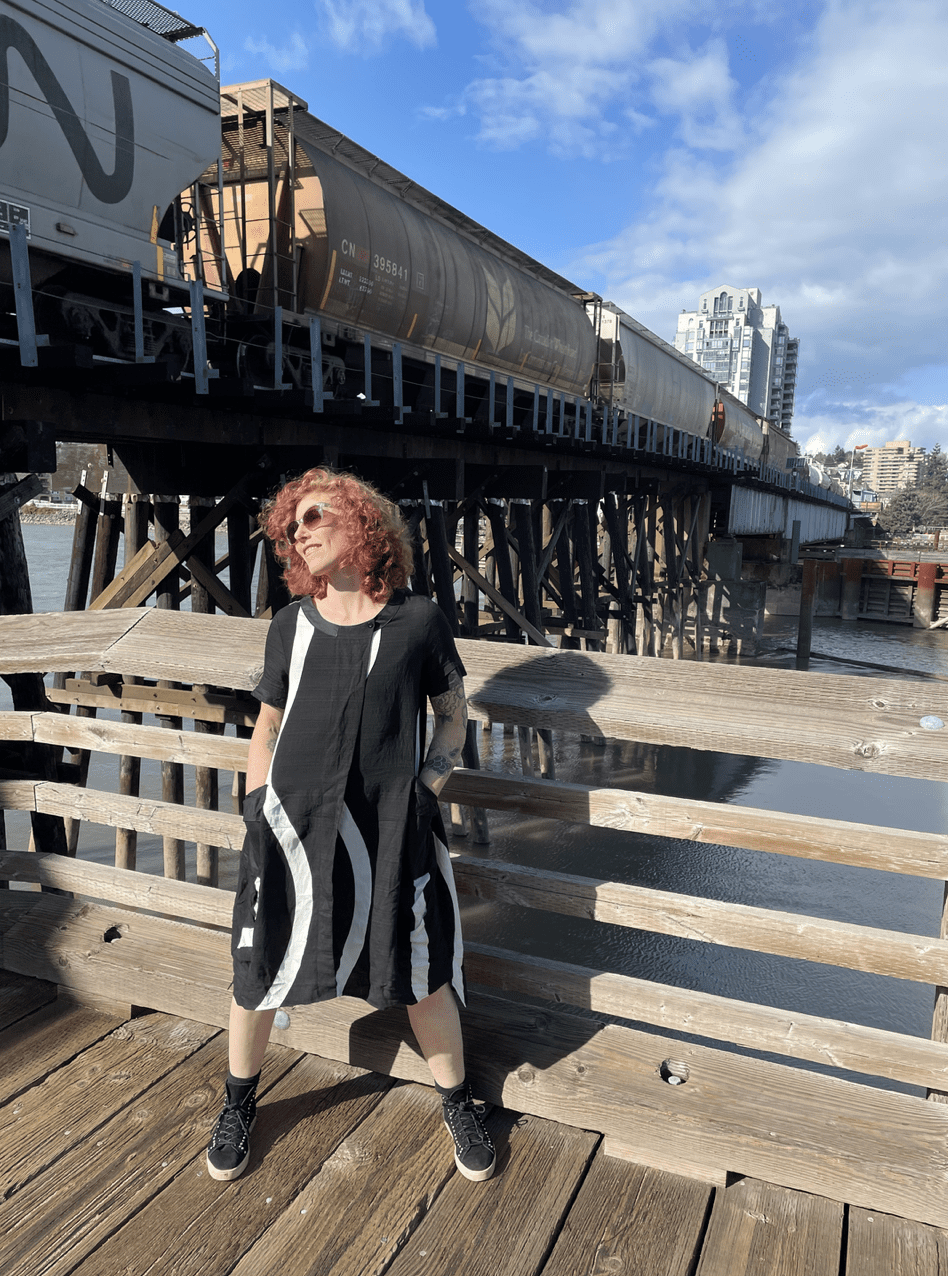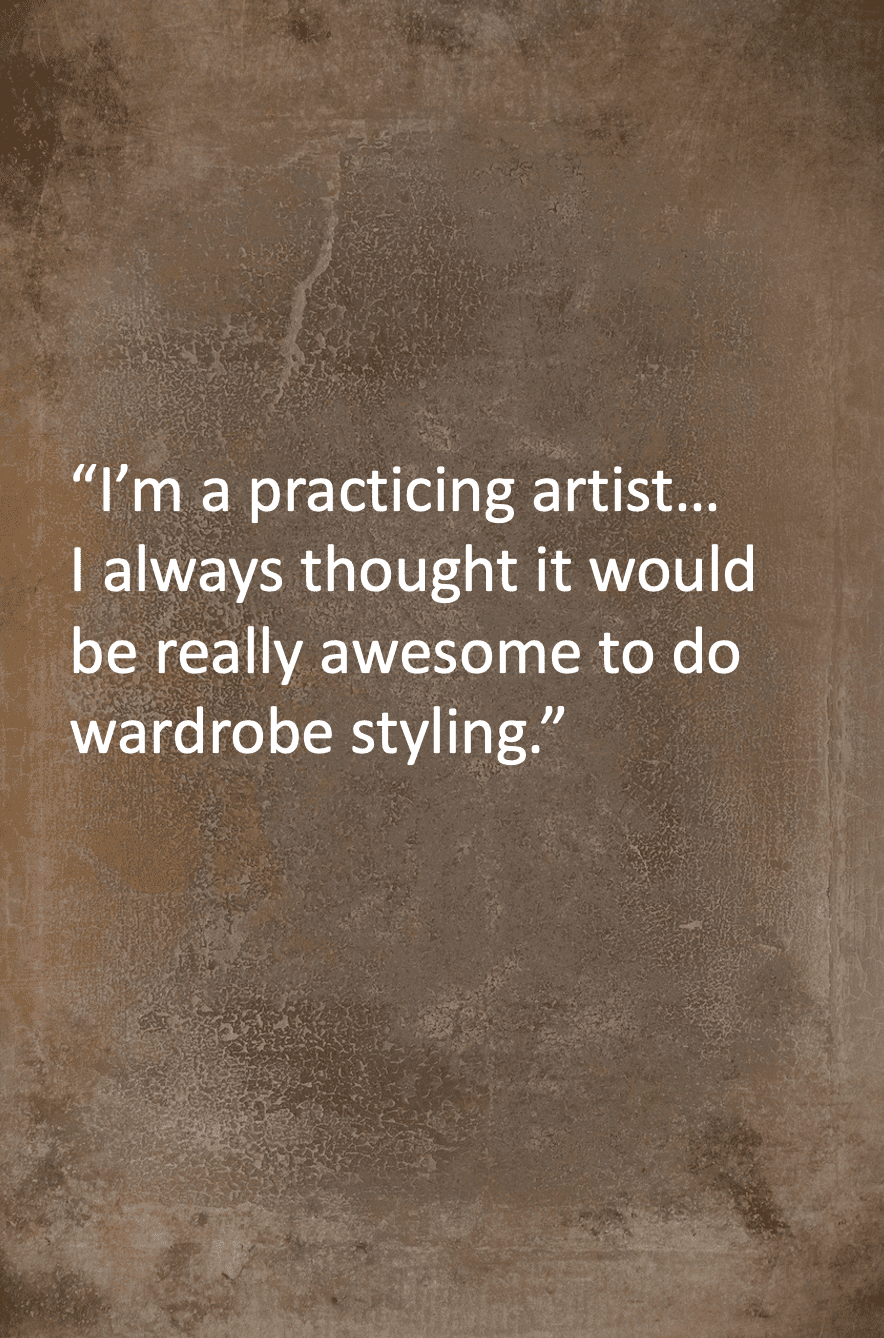 Tracy Stewart: Flat Fashion
Is fashion fun, or is it a hassle?
For Tracy Stewart, fashion is passion. Tracy is an artist who has put her artistic sensibilities to use helping others. In 2007, at the age of 36, she was diagnosed with Stage 3 breast cancer. Which meant a double mastectomy, chemo and radiation, then reconstruction. Not what she was expecting out of life in her thirties!
Five years later, she had her implants removed and she went flat.
Reconstruction after breast cancer can lead a number of issues. Implants can turn over, rupture and cause autoimmune problems and overall inflammation. They can encapsulate where the scar tissues grows around the implant, creating a deformed shape. Plus some have been recalled due to safety issues.
Tracy's own experience made her look hard at questions of identity, body image and how our world views women and breasts. She reviewed the way her reconstruction options had been presented, and the lack of comprehensive information was a problem.
When I was diagnosed 14 years ago, the option of not reconstructing was just given to me in passing.
As a result she's become an advocate for the option of flat closure. But Tracy has gone beyond advocacy. Recognizing the social and identity issues associated with going flat, she started a flat fashion wardrobe styling business for women who have taken this route.
I just want aesthetic flat closure to be part of the conversation. My story would be different if that had been presented to me in a positive way.
In her business, Going Flat Fashions, Tracy reaches women around the globe. Her business is part personal connection, part counseling and part art. Her clients often feel isolated and turned off from fashion. Some have never been interested in the topic at all. And some simply hide in baggy sweats avoiding the issue entirely.
Most clothing is designed for breasted women, Tracy notes.
Just about anyone will admit that looking good feels good, and it can change the way you approach everything from jobs to relationships. But rebuilding a wardrobe can be expensive, so Tracy mostly looks for gently used clothing for her clients as she helps them create a flat fashion just for them. She assembles a package, ships it off, and waits for the reaction. Surprise, joy and gratitude come back to her in spades.
This isn't just a discussion of going flat. This is a podcast that tackles issues of identity and social connection and the need to help others through their own bump in the road.
​Bump In The Road:
Tracy Stewart on Going Flat, Fashion and Breast Cancer
Want The Rest of the Story?
Join as a Bump II supporter.
Use the code FREEMONTH to try it out.
Feeling and Looking Fabulous With Flat Fashion
In the second part of the podcast, Tracy and I continue the conversation. And of course I ask my favorite question: If you could rewrite your story…
Come, listen in for free. Register here and use the code FREEMONTH.
Tracy Stewart On Flat Closure, Clothes and Cancer
"What I provide is a place for people to try to feel better."
"We live in a culture that doesn't let women and people be themselves."
"Clothing can make you feel differently about yourself."
"When I started this I didn't really think through the impact I'd have on people."
"I did't want to be the cancer kid. I didn't want it to define me."
"The acceptance came when I started my business. It's the backwards irony of it."
More From Bump In The Road