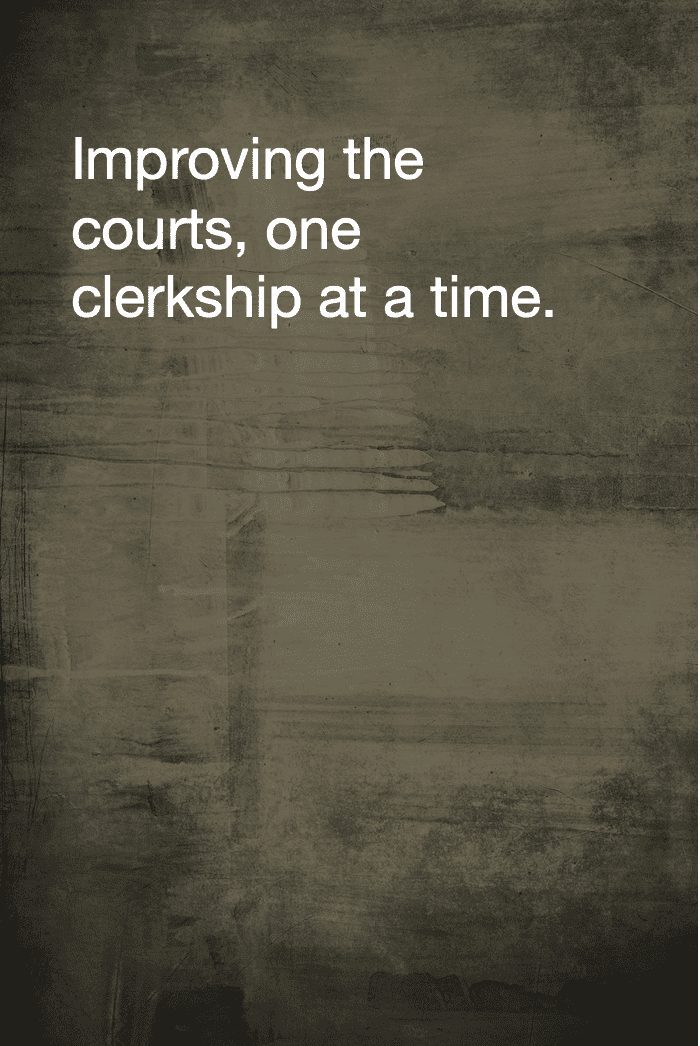 Looking For Lady Justice
Aliza Shatzman graduated from Washington University School of Law.  Following law school, She moved to Washington, DC to clerk in the DC Superior Court, with the goal of launching her career as a homicide prosecutor
But she never had a chance to pursue her dream . The judge she clerked for harassed her, ignored her and excluded her from the office's day to day legal business, He then abruptly ended her clerkship and behind the scenes, maligned her character. His actions ended her legal career before it could even start.
Aliza had nearly no recourse. Federal judges are not subject to Title VII, the Civil Rights Act of 1974. Within legal circles, people were well aware of the issues with this judge, but none of them would step up.
Aliza's dream was gone. What would she do? 
She came up with a justice-seeking, do-go solution to an institutional problem of power imbalances between sitting federal judges and the people who work for them. Aliza and fellow lawyer Matthew Goodman founded a 501(c)3 The Legal Accountability Project. to tackle these issues. Their goal:
Improving the courts, one clerkship at a time.
From The Legal Accountability Project's website:
"The Legal Accountability Project's goal is to ensure that as many law clerks as possible have positive clerkship experiences, while extending support and resources to those who do not.
Through data collection, analysis, programming, and partnerships with law schools and other stakeholders, we intend to quantify the scope of harassment, discrimination, and diversity issues in the courts, and use the results of our research to craft effective solutions."
And she is bringing this solution to the hundreds of law students who, like her, depend upon the good faith and goodwill  of their employer to move ahead.
Join us for a conversation about strength, purpose, and even a little bit of justice.
(I have to apologize: my sound is a little off but Aliza comes through brilliantly.)
​Bump In The Road:
Aliza Shatzman, Seeking Justice
Aliza Shatzman: Looking For Lady Justice
 "

I could not believe that one person

 

could have such enormous power and influence over my career and

 

reputation." 

 
"I
 

was

 

heartbroken by the judge's seemingly limitless power to destroy my

 

career, ruin my reputation, and prevent me from ever obtaining a

 

government job."
 "

Harassment

 

in

 

the

 

judiciary

 

is

 

prevalent

 

because

 

of the

 

enormous

 

power

 

imbalance

 

between

 

judges

 

and

 

law

 

clerks."
"He would kick me out of the courtroom and told me he was more comfortable with his male clerk."
"You're bossy. I know bossy because my wife is bossy", the judge told her.
"I tried to stick it out."
More From Bump In The Road