"We had no idea that PinkSocks would become this global movement."
​
-Nick Adkins and Andrew Richards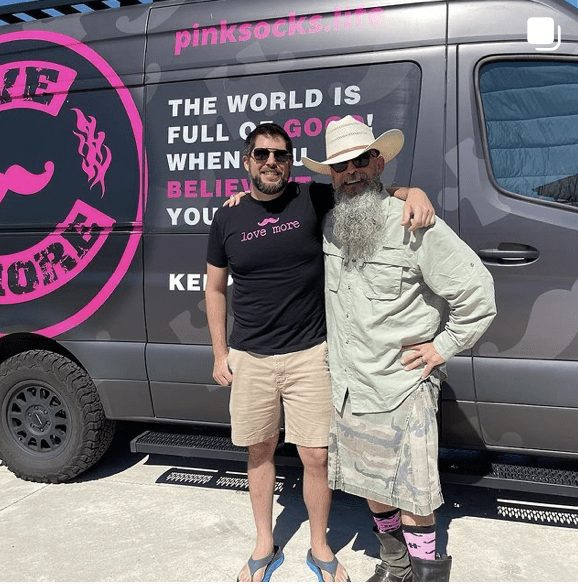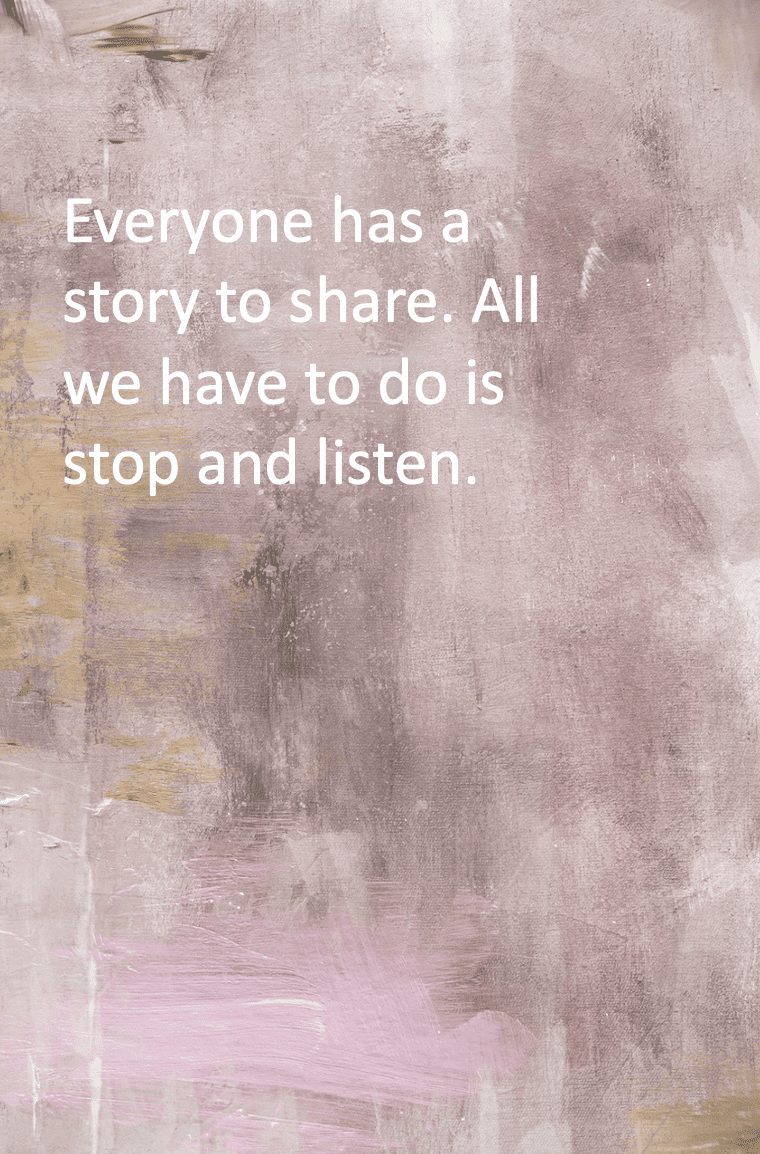 PinkSocks: The Co-Founders, Nick Adkins and Andrew Richards
Our first podcast with Nick Adkins , co-founder of PinkSocks, was so popular, that we thought it would be fun to bring both Nick and Andrew together on the podcast. Nick and Andrew are the Co-Founders of Pink Socks.
And what is/are PinkSocks?
#PinkSocks
PinkSocks are simply pink socks. With black mustaches and puzzle pieces.
But the socks are special because when you wear them, people notice. And chances are that someone will approach you, asking about the socks. This creates an opportunity to meet, speak and share.
And thus PinkSocks are ultimately about the very human kindness of connection.
How did Andrew and Nick meet?
"We met through a random Linked In connection. My thought was who is this guy?"
But the two became fast friends. And the friendship has led to many adventures, involving everyone from school kids to astronauts.
For the backstory on PinkSocks, click here to listen to the first podcast. You can follow PinkSocks on Instagram  and get more information on PinkSocks at their website, PInkSocks.life.
Then, enjoy this update! It's too much fun. And with Thanksgiving and the holidays approaching, perhaps a bit of PinkSocks kindness will rub off on all of us.
​Bump In The Road:
Nick Adkins and Andrew Richards
Want The Rest of the Story?
Join as a Bump II supporter.
Use the code FREEMONTH to try it out.
#PinkSocks: The Friendship, The Movement, And So Much More
Listen in and read on by becoming a Bump II Subscriber. Try it for free by using the code FREEMONTH.
In the second part of the podcast, Nick and Andrew share some favorite stories (the stories are just great!) and I get some pro tips on the proper gifting of PinkSocks. Too much fun! A must listen!
PinkSocks II: Nick and Andrew
"We met through a random Linked In connection. My thought was who is this guy?"
"I walked in. I see a crazy dude wearing a kilt.
 "
"What I thought was going to be a brief conversation took over 2 hours. In that very moment we became life long friends."
"Nick is adamant about always wearing a kilt. When you wear a kilt you need to wear fantastic knee high socks that are very entertaining."
"The smile and the energy of that moment hit both of us. Just to have
 

that gifting experience."
"Here come these two cracker jacks walking around in a kilt and blue jeans
 

carrying a stuffed corgi at a health care conference."
"We just wanted to feel human connection. I had no idea so many people needed that too."
"We had no idea that it would become this global movement."
"Each day it just continues to unfold and grow. It's mind-blowing."
"When I give them their PinkSocks I say 'it's good to see you'. That smile is the gift that will keep on giving."
"I'm a CTO (Chief Technology Officer)…the driving force has really come from what I helped discover through pink socks. I have grown personally, I've changed personally in a very positive way through this experience, through meeting people, hearing stories, getting out of my bubble, getting out of my comfort zone."
"I have to say that Nick has helped shepard me into a new reality to recognize you can see the world in a different way."
"The world's full of good. When you see it you believe it. Keep doing that."
"You can see the world in a different way. You can explore and meet people…you don't need judgment."
"He (Nick) had the realization that the world doesn't need to be seen through that lens."
"This tribe grew up in the digital health care space. It just took off that first year, and by the second year there was no reigning it in."
"I keep coming back to this word grateful. Its more than a word …its a feeling, a way of life, an all encompassing state of being and that's what I have with PinkSocks."
"It fundamentally changed how that class thought. That kid went from being teased to recognized. It's the power of socks. One little moment changed the life of so many."
"Everyone has a story to share. All we have to do is stop and listen."
"You don't have to think about who to gift PinkSocks to. They will come to you. Go stand in the middle of the room and wait for it. It doesn't take but a few seconds. Someone will come over to you and say I like those sock, what's the story?"
"Just show up, be open willing and present to have the experience."
"There's no big master plan, there's no big strategy…we've let this movement guide itself and we've done our best to support it."
"We just look for what kind of positive impact we can have."
"We're just a catalyst. We want to keep this moving. Let it guide itself."
"The universe provides…"
More From Bump In The Road