"The meaning of life is to find your gift.  The purpose of life is to give it away."
-Pablo Picasso
'Tis the Season of Gifts and Gifting
Gifting is synonymous with this time of year. Gifts come in all shapes and sizes. Some are dramatic. Some less so. And they're hardly limited to December.
Our willingness to give of ourselves is perhaps the greatest gift of all. It's not something you can see or touch; we carry it in our heart. For this holiday here are some heart felt stories of gifts that last a lifetime.
Who Are These Guys With The PinkSocks?
Meet Nick Adkins and Andrew Richards. Click here to learn more and celebrate this holiday season with the gift of simply being present and seeing the person before you.
Mary Neal, MD: From Hope To Trust, An NDE
Mary Neal, MD had a profound shift in her view of the world after her near death experience kayaking in Chile. Her story may just change your world too.
​
Jesse Cody: Hike The Good Hike
The holidays aren't always the happiest time. For some, it's lonely. For others it's a time of remembrance. Jesse Cody faced a serious depression as he turned 40. His old world no longer worked for him. So  he decided to do something about it. His response will warm your heart and have you cheering.
Click here to hear Jesse's story.
Happy Holidays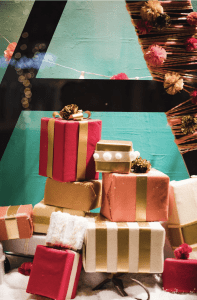 More From Bump In The Road