What are your favorite podcasts? Why? Do you look for inspiration? Wisdom? If so, here are some podcasts for you.
The Best Podcasts of 2021
What makes a good podcast?
A great story, of course. And every guest has a great story to tell.
"Best podcast" is subjective, but these are just a few of my personal favorites. It was almost impossible to choose, so I hope you'll browse the stories and pick your own. Share your thoughts and favorites on Facebook.
Tom Cronin Podcast: Finding Peace In Meditation
"Then I found meditation. I realized that this is what I'd been looking for for most of my life."
-Tom Cronin
From bond trader to film producer, Tom Cronin's life changed when he found peace. Click here to hear this story of profound peace and healing.
Nick Adkins Podcast: The Gift of #PinkSocks
"The World Is Full Of Good!"
-Nick Adkins
Meet Nick Adkins. Click here to learn more and celebrate this holiday season with the PinkSocks movement.
Erik Weihenmayer Podcast: Blind Visionary
"One of the secrets to my success is being impressionable."
-Erik Weihenmayer
Erik Weihenmayer's story is incredibly inspirational, as his his not for profit No Barriers. Click here for a must listen podcast about all that is possible.
Darryll Stinson Podcast: Pastor, Speaker, Suicide Survivor
"Pain becomes your strength."
-Darryll Stinson
Cynthia Toussaint Podcast: Healing Through Expressive Therapy
"The only thing you can really count on is change."
-Cynthia Toussaint
How does one go from almost instant megastar to chronic disease? This is a podcast about personal power and the will to heal. Click here to listen.
Chris Lewis Podcast: The Importance of Connection
"Helping people is the best drug in the world."
-Chris Lewis
Chris Lewis knows what a tough bump in the road is all about. But he turned it around by helping others. Click here for a must hear podcast.
Mary Neal, MD Podcast: From Hope To Trust, An NDE
 "How you understand death directly determines how you experience life."
-Mary Neal, MD
Mary Neal, MD had a profound shift in her view of the world after her near death experience kayaking in Chile. Her story may just change your world too.
​
Angela Maxwell Podcast: Solo Adventurer
"You never really know what lies around the corner."
-Angela Maxwell, Solo Adventurer
Six and a half years, 14 countries and 11 pairs of shoes later, Angela Maxwell had walked around the earth. Many stories and a great deal of wisdom came from her experience. Click here to listen.


Jesse Cody Podcast: Hike The Good Hike
"Hike the good hike became my mantra."
-Jesse Cody
The holidays aren't always the happiest time. For some, it's lonely. For others it's a time of remembrance. Jesse Cody faced a serious depression as he turned 40. His old world no longer worked for him. So  he decided to do something about it. His response will warm your heart and have you cheering on this podcast.
Click here to hear Jesse's story.
Eric Hodgdon Podcast: Living Beyond Grief
"Imagine if you could be empowered by your struggles
to truly live with purpose and intention."
-Eric Hodgdon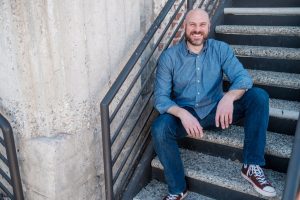 Eric's story is truly inspiring and his emotional IQ is off the charts. Click here for some profound thought and wisdom on holding on and letting go.
Happy Holidays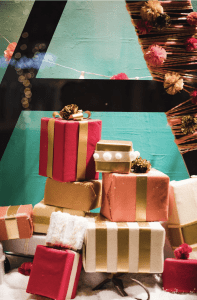 More From Bump In The Road